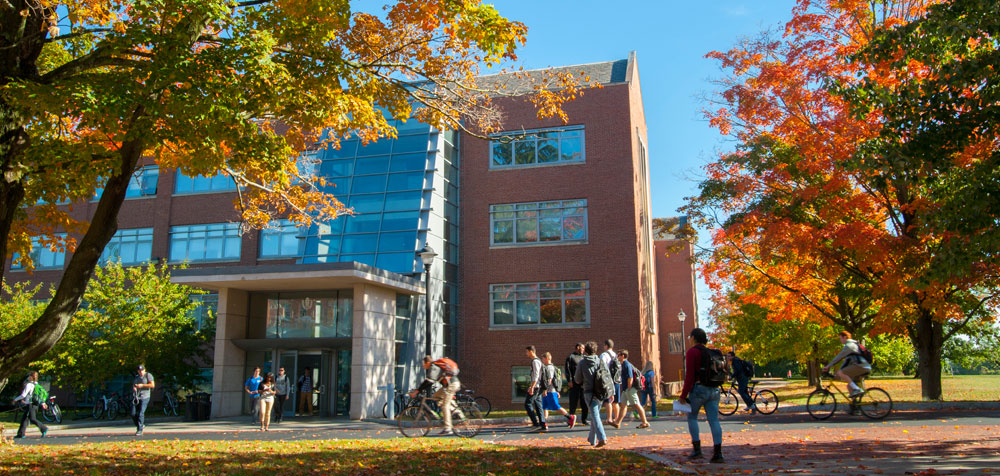 About Us
In order to create a supportive environment for English majors, the staff advisor and faculty members in the Department of English are committed to providing our students with exceptional academic advising on a regular basis to help them achieve success, prepare for a career, make optimal use of faculty and departmental resources, and get the most out of their experience at UConn. We believe that the classroom experience of English majors is greatly enhanced by one-on-one meetings with faculty advisors. To this end, all faculty advisors meet with their advisees each semester to review students' plans of study and discuss students' course selections for the ensuing semester. 
Reopening Campus
ON, TOGETHER
Welcome Back, Huskies: The Plan to Reopen UConn for Fall 2020
The University of Connecticut is actively planning to welcome our new and returning students, faculty, and staff back to our campuses this fall. We are dedicated to working together with public health experts and our state to maintain a quality UConn educational experience while keeping our community healthy.
You can find more information about the University's plans here.
Please know that our faculty are hard at work this summer planning for fall courses. If you need assistance with advising, please contact inda.watrous@uconn.edu.
How to Schedule an Appointment with Your English Advisor
Storrs Campus Advisors
First, check to see if your advisor has times posted in nexus.uconn.edu. If there are no posted times, email them to coordinate a meeting.
Regional Campus Advisors
English majors at a Regional Campus can coordinate a meeting time by emailing the assigned advisor.
Who is my advisor?
You can find your advisor's name and contact information in Student Admin, in Student Center under My Academics.